An albino black bird found dead, police suspect fowl play is involved.
Last time, Agent 47 was in New Orleans and stopped the assassination of a policitican. This time, he's attending a christmas party. Time to relax and enjoy the holidays.
Nah, totally kidding. He's here to kill the owner of the mansion and a guy that has too much of a wild side that it's no longer worth keeping him around. The second target has been caught beating a hooker to death and the client wants Agent 47 to bury him and the evidence of his crime. Might as well kill the mansion owner while we're at it.
So, time for Hitman: Blood Money: Christmas Edition: Ho's ho's ho's.
It is just a nice and simple party.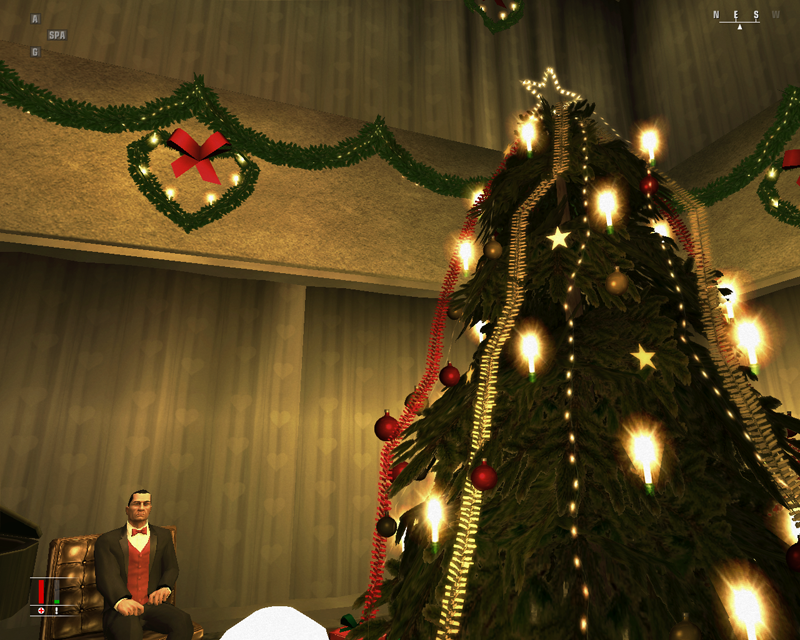 Tota...